About Us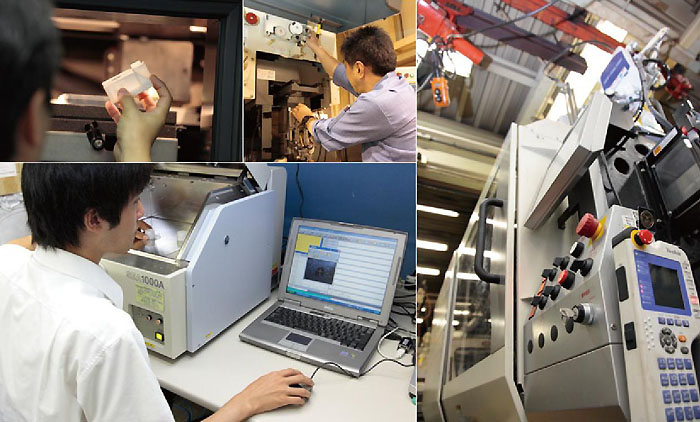 We investigate needs and point to the high place by grope greed with the best a day
It is supported by a coherent system until sale quickly by die production
How do significance of existence, that of company contribute to the society to the area?
The environment surrounding influence of the strong yen and rise of China, the manufacturing industry including the overseas move of the head office function of the Japanese company invites severer situation, and the principle of, the time of the principle of limited production of diversified products when the needs of the market is given priority to cost increase more and more.
How do you cope with a change of such a needs?
What is demanded now in the market?
We have real ability to always search a visitor direction is always correct from the plan stage of the product, and Emden repeats a meeting, and to start one answer called the product which you can be satisfied with.

The number of Emuden good point that there is.
The biggest good point produces it from development in that and sale "is start-to-finish production" managed Kazumoto.
All is nonstop, and, about the production in particular, there is it from molding and the press by a positive technique and process control to quality control including production, the making of the die from the development of facilities in environment to be able to perform in an office.
In addition, I am active in the reform of the production method and perform various challenges including the shift changes from the action to a cell production method, "a single ability mechanic" to "a versatile worker" including SCM production method every day.


The contribution with the clean aspect today environmental not to mention contributing to "the development of the electronics" in the company idea and the profit of the visitor through the production of products of the high quality anymore proper; wrestle.
We set up environmental ISO promotion Committee in Emden and it is severe and, not to mention the acquisition of ISO 14001, checks it whether a Quality Control Department is in charge as countermeasure to an action to warming effect gas emission abatement and the toxic substance extermination, and a toxic substance is not included in all parts and copes quickly.
WE carry out classification thoroughly in a main premise and, as measures to a resource recovery, act as reuse for the green purchase again and am always conscious of contribution to the society.