Solution
Development,Production and Sales have been unified and managed.This system supports our high quality and originality.
Development,Production and Sales have been unified and managed.
We have been sticking to the domestic operation in Japan of Development, Production and Sales. This makes us respond quickly to customer's needs. It is our corporate mind that we supply products which are used at ease by sustomers.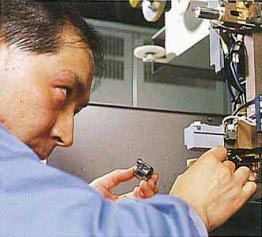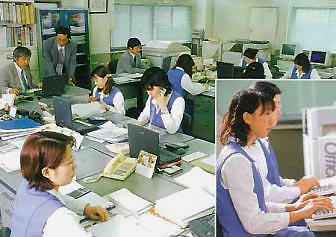 Superior design accracy by our excellent      Quick response to customers by Sales Department
design engineer.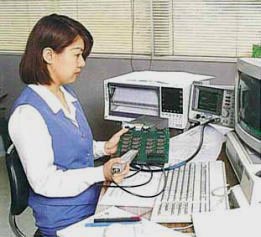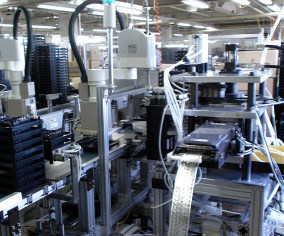 Aiming for zero defect by our Quality       Uniform products by EMUDEN-made automated
Controll system                      assembly machine
Start-to-finish production systems from die production to product production.
When there are not the basic techniques such as a highly precise die production technology, an exact molding technology, the precision press technology that both the research and development corresponding to the needs to diversify and the development suggestion to take needs in advance are the basics that are monomade, a way of thinking that we cannot achieve is our policy.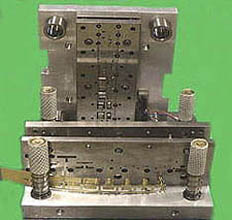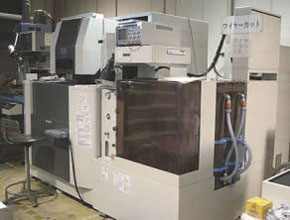 A die which we produced (left) and wire cut machine which die production must have.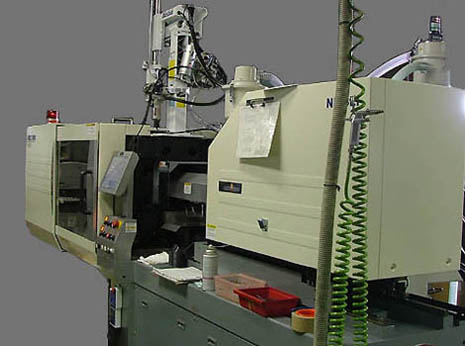 80 tons of high efficiency electric expression ejection molding machine which is indispensable to make a highly precise plastic molding part.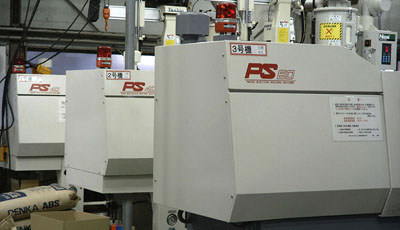 Some molding machine from 40 tons to make a plastic molding part to 60 tons.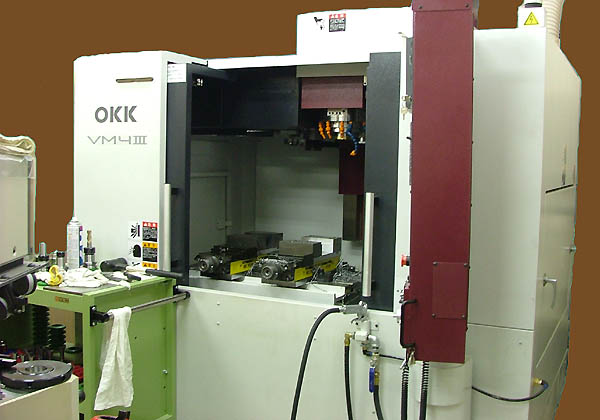 The latest machining center
The main plant apparatus which we hold.
| | | |
| --- | --- | --- |
| | | |
| | ・Injection molding machine  ・・・・・・・・・・ | 8 |
| | ・Torque pack press machine ・・・・・・・・・・・ | 5 |
| | ・Link press machine ・・・・・・・・・・・・・・・ | 6 |
| | ・High speed automatic press machine ・・・・・・ | 3 |
| | ・Machining center ・・・・・・・・・・・・・・・・ | 2 |
| List of main facilities | ・Wire electric discharge method machine ・・・・・ | 2 |
| | ・NC milling machine ・・・・・・・・・・・・・・・ | 1 |
| | ・NC electric discharge method machine ・・・・・ | 1 |
| | ・Molding plane grinder ・・・・・・・・・・・・・ | 3 |
| | ・Lathe ・・・・・・・・・・・・・・・・・・・・・ | 1 |
| | ・Three-dimensional molding part prototype machine | 1 |
| | ・Measure pro-other electricity ・・・・・・・・・ | 一 |
| | | |